Glenglassaugh has been recognised with 4 medal awards at the International Wine and Spirits Competition 2019.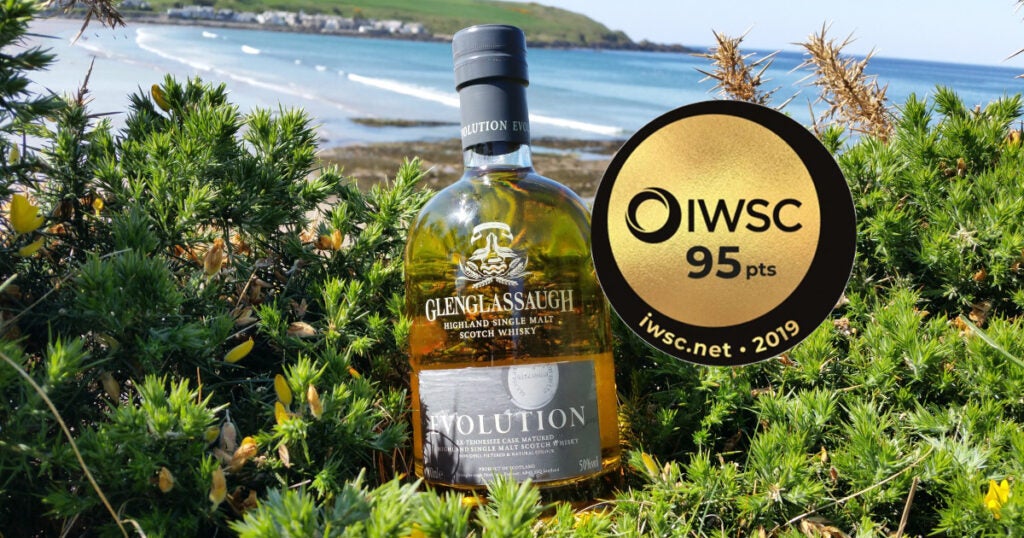 After previously winning Silver Outstanding Awards, Glenglassaugh Evolution has now won a gold medal at IWSC for the first time and continues to be a luscious example of the tropical fruit character of the distillery.
Glenglassaugh 40 Year Old continues its history of winning gold or better at IWSC. At 40 years old, the rich abundance of tropical fruits in Glenglassaugh build complexity alongside the sophisticated sherry character of such an outstanding coastal single malt.
The prestigious International Wine and Spirits Competition 2019 was founded more than 50 years ago, to reward excellence in wine and spirits production. The awards receive entries from nearly 90 countries worldwide and each sample is judged according to its class. The IWSC sets the international benchmark for quality, with over 400 global experts judging products for seven months of the year.
Full List of IWSC 2019 Awards for Glenglassaugh
Gold
Glenglassaugh Aged 40 Years
Glenglassaugh Evolution
Silver
Glenglassaugh Revival
Bronze
Glenglassaugh Torfa