OLDEST GLENGLASSAUGH BREAKS AUCTION RECORD FOR CHARITY
November 17, 2023 12:00AM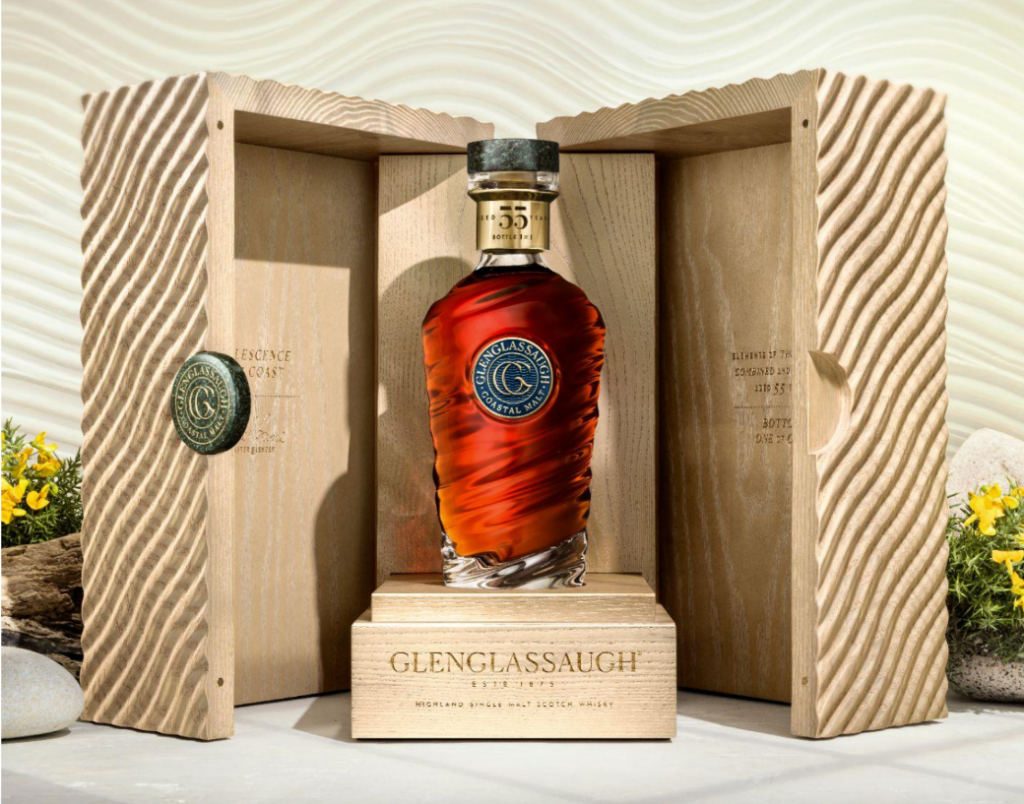 Glenglassaugh Coalescence of the Coast aged 55 Years, a one-of-a-kind expression crafted by Master Blender Rachel Barrie, has been sold as part of the Distillers One of One Auction, raising a total of £37,500*, the highest price ever achieved for a bottle of Glenglassaugh at auction.
The liquid is held within a custom made crystal decanter which is housed in a bespoke, hand-crafted wooden box inspired by Glenglassaugh's coastal home. The design reflects the ripples of the shore at Sandend Bay and is adorned with the natural serpentine marble from the distillery's neighbouring harbour town, Portsoy. The lot buyer will also receive three miniature samples, one taken from each of the three casks used for the marriage.
Rachel Barrie, Master Blender at Glenglassaugh Distillery, said:
"The elixir within this bespoke bottle of Glenglassaugh is a precise composition which captures Glenglassaugh at its quintessential peak, with seductive cassis, sublime mandarin peel and soft aromatic sherry in a caress of silken oak. One sip awakens the senses with mesmerising waves of luscious black cherry, ripe mango and tropical flora carried on an endless ocean breeze. To taste Glenglassaugh Single Malt is to experience the evocative coastal influence of Sandend Bay.
Created exclusively for the auction to raise vital funds to help disadvantaged young people in Scotland, the expression marries three individual casks of Glenglassaugh filled in 1963, 1965 and 1967. The coalescence of these rare casks expresses the extraordinary character of Glenglassaugh after decades of coastal maturation.